Hello
I observed very recently the PN candidates Pa 49 and Pa 36.
These candidates were discovered by Dana Patchick and come from the Deep Sky Hunter (DSH) list.
These two candidates are currently classified as likely PN in the HASH PN database.
I took advantage of the beautiful weather in Brittany and their passage to the meridian to capture their spectra
The target was not easy to locate with my setup (Newton 0.2 m, F/D 5, Alpy600) but I was able to highlight nebular lines
Pa 49 spectra show strong lines [OIII] and Halpha.
Pa 36 spectra show a very strong line [OIII](5007).
These objects are certainly true planetary nebulae.
Pa 49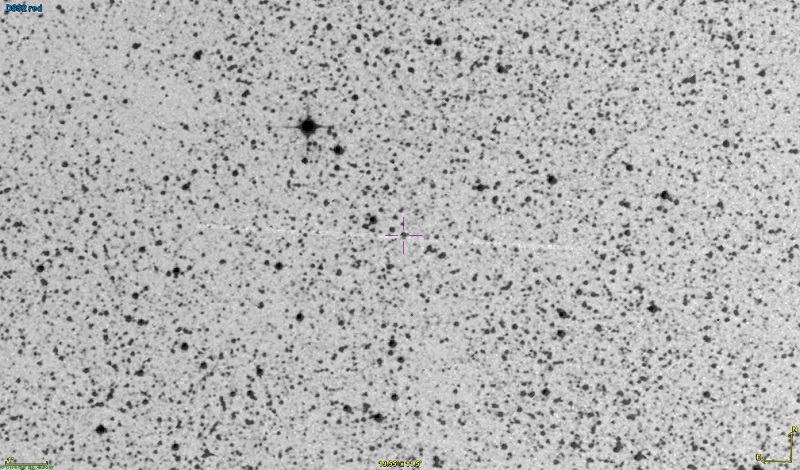 Slit on the target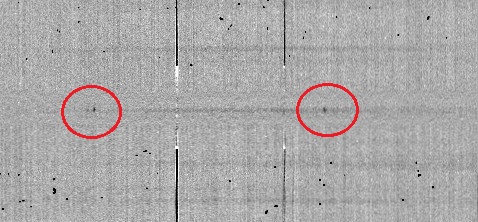 2D spectra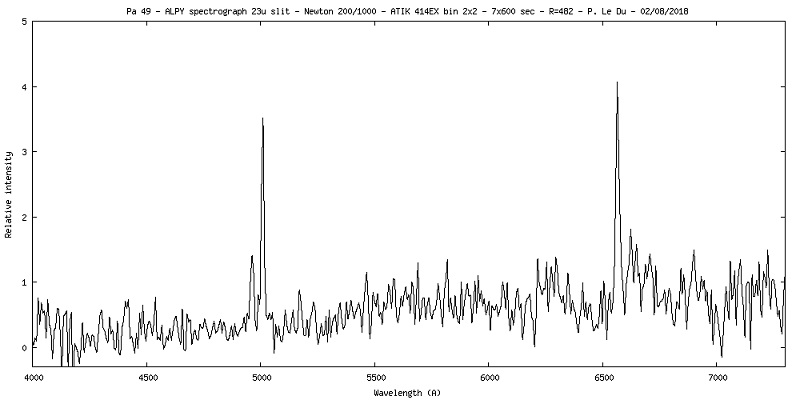 1D spectra
Pa 36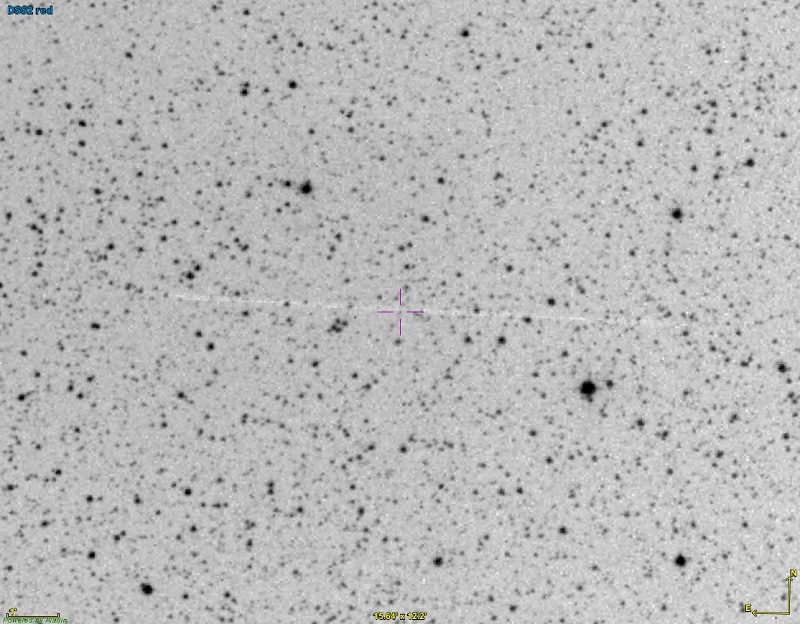 Slit on the target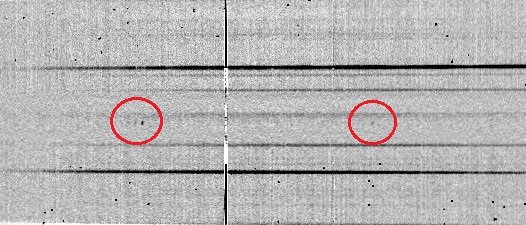 2D spectra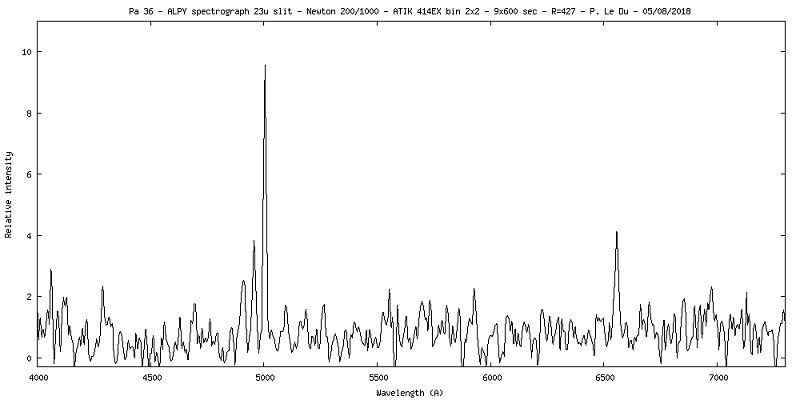 1D spectra
All data from these spectra were sent to Quentin Parker
Pascal