Bonjour
J'ai pu saisir de Bretagne très tôt ce matin, le spectre de la supernova SN 2019ein qui est est maintenant bien visible dans la galaxie NGC5353.
Matériel utilisé : Newton de 200mm à F/D 5, Alpy600 avec une fente de 23µm et CCD 414EX.
Temps de pose: 7x600 sec
D'après la littérature, le spectre est assez complexe à interpréter donc je vous laisse m'expliquer un peu ce qui se passe...
Hello
I was able to observe from Brittany early this morning, the spectrum of the supernova SN 2019ein that is is now well visible in galaxy NGC5353.
Used equipment: Newton 0.2m to F/D 5, Alpy600 with 23μm slit, CCD 414EX binning 1x1
Exposure time: 7x600 sec
According to the literature, the spectrum is quite complex to interpret so I let you explain a little what happens ...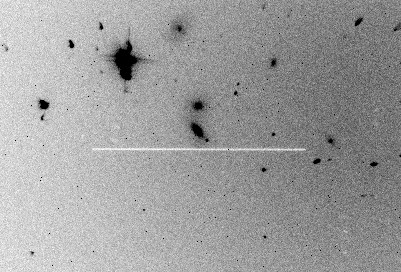 SN 2019ein au-dessus de la fente (30 sec pose)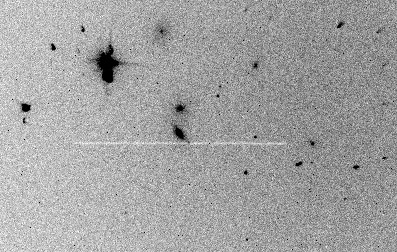 Fente sur cible (10 sec de pose)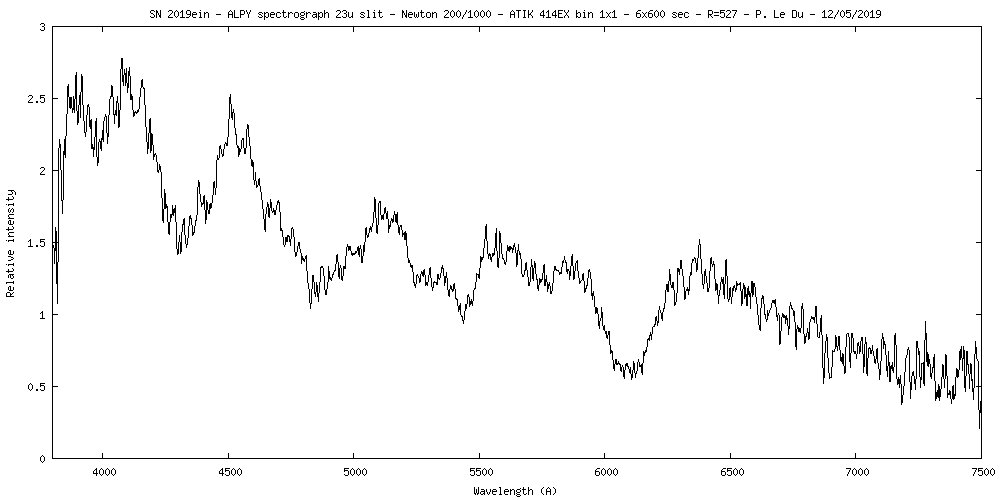 Spectre 1D SN 2019ein
Amicalement
Pascal