I'm looking for a calibration lamp for the UVEX and I have tried various lamps.
The one that gives the best results so far is a actinic UV tube use for insolating printed circuits board in electronics:
Here's the spectrum with one of the Mercure line at 364nm.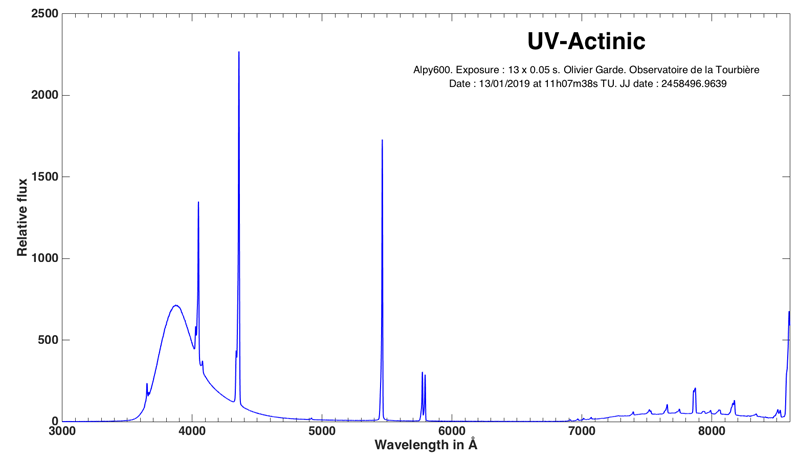 Be careful to use this lamp with UV eyes protection or included this lamp in a box.