Today, I tested a spectral lamp from Lot Oriel, a Mercury/Argon lamp. (Light pen #6035 from Lot-Oriel) with an ALPY 600.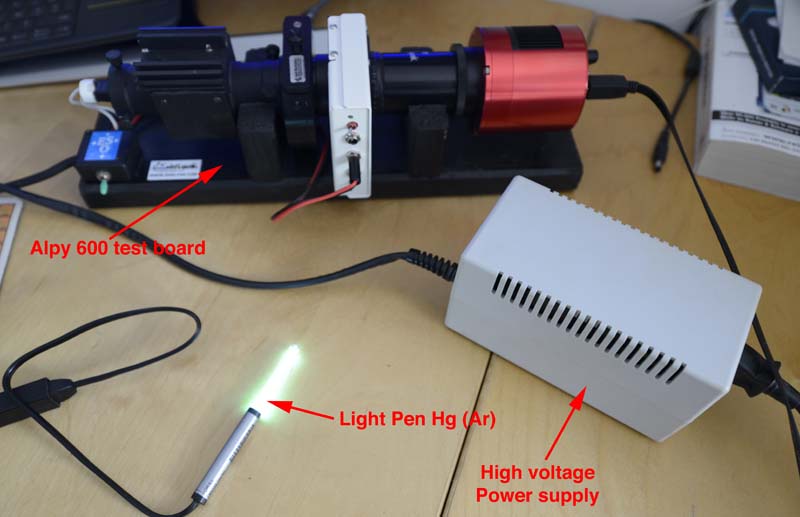 This lamp need a high voltage power supply (I don't know the real voltage)
So here the spectrum (alpy 600 with 14µm slit : resolution around 1300). There are some visible lines around 4000 Å and one very useful for the UVEX at 3654,8 Å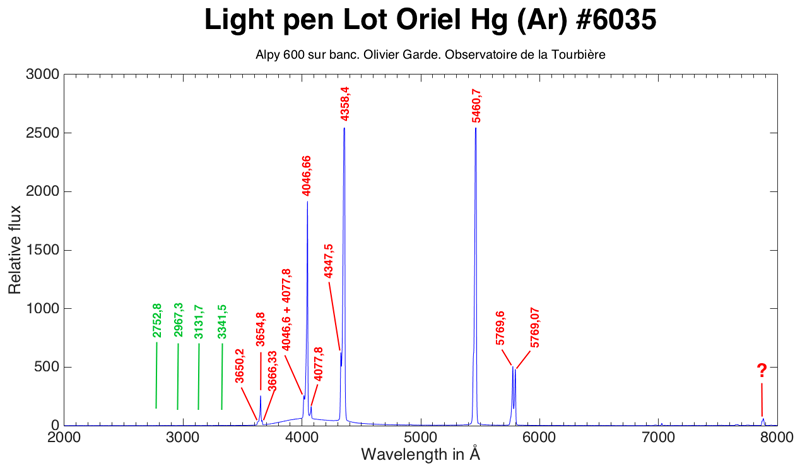 But my Alpy did not allow me to go lower than 3600 Å and Lot Oriel provided a data sheet with all the emission lines. So in green on my spectrum, 4 emissions lines that I could not see with the ALPY.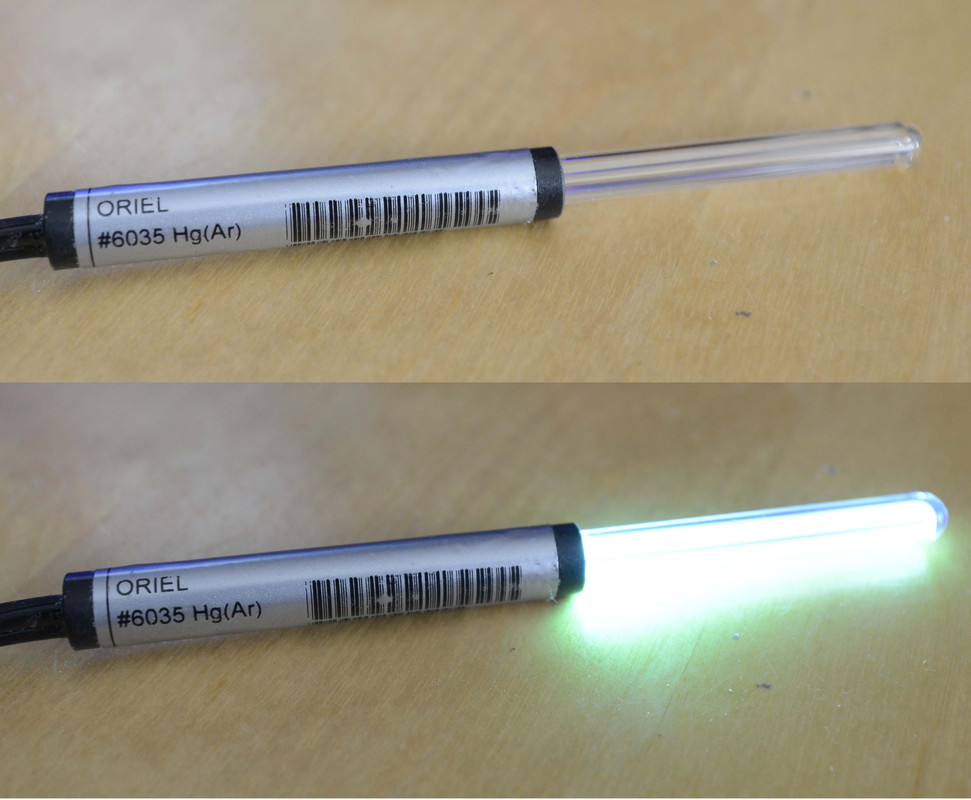 This lamp cost around 230 € with an expected life around 5000 hours. it's a 5 cm long glass tube and 5mm in diameter. Be careful if you use this lamp, dont look directly the light and use UV protected glass.