English version below
Shelyak Instruments travaille depuis quelques mois sur la réalisation d'un UVEX dans un boitier métallique. Le spectro est en cours de développement et sera sans doute proposé en 2 versions :
- Une version ou tout les réglages seront fait manuellement
- Une version motorisée (orientation du réseau, foc interne).
En l'état actuel, cette version métallique commerciale n'est pas terminée et continue d'évoluer.
English version :


Shelyak Instruments has been working for several months on the realization of a UVEX in a metal case. The spectro is being developed and will probably be offered in 2 versions:
- A version with all settings will be done manually
- A motorized version (grating orientation, internal focus).

As it stage, this commercial metal version is not complete and continues to evolve.
Voici une vue 3D de la version manuelle actuelle
Here is a 3D view of the actual manual version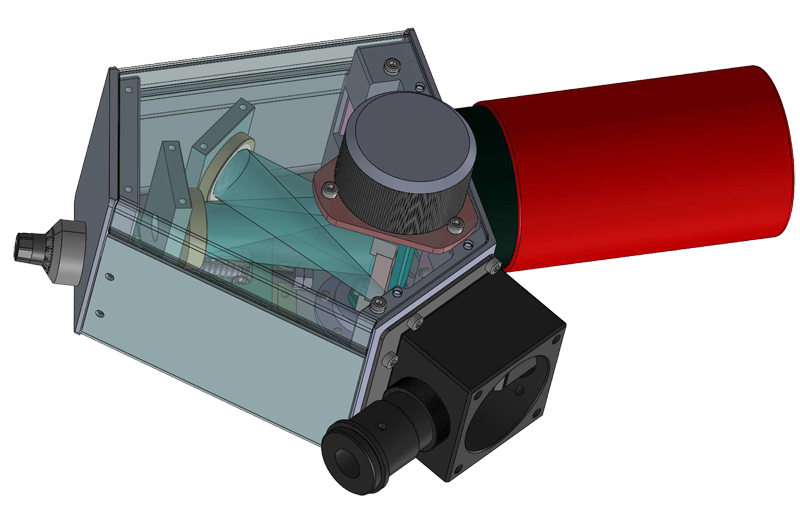 et une vue 3D de la version motorisée.
and a 3D view of the motorized version.