At this time Demetra can process spectra for ALPY 600, but a new version (coming soon) will be able to process spectra for a LISA and eShel spectrographes.
Here's a first result for an eShel spectrum process with Demetra : HD 192907 a Miles reference star.
With Demetra, you can easily process echelle spectrum step by step and at each stage of the process, you can have tools to find the good parameters.
One of this tool is the order détection and how to set the reference order for the wavelength calibration process (in this case order 34 with Alpha line)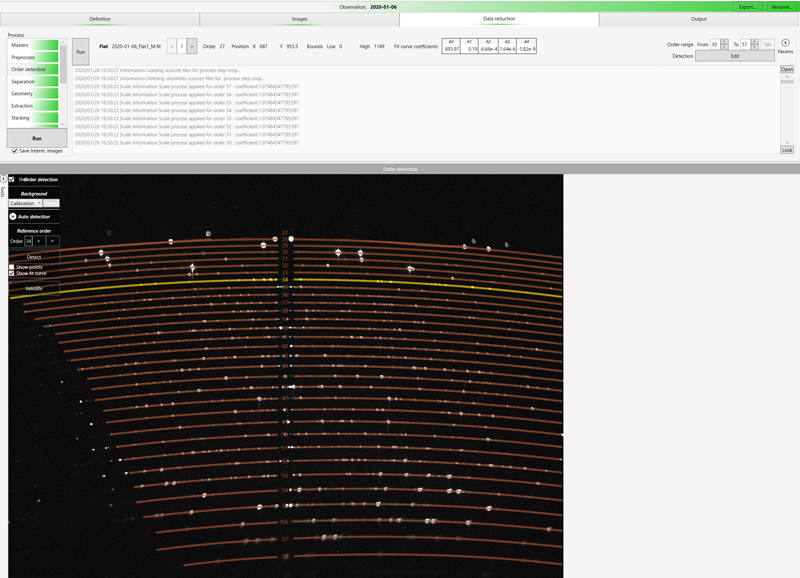 Other tools is the lines identification of the calibration lamp.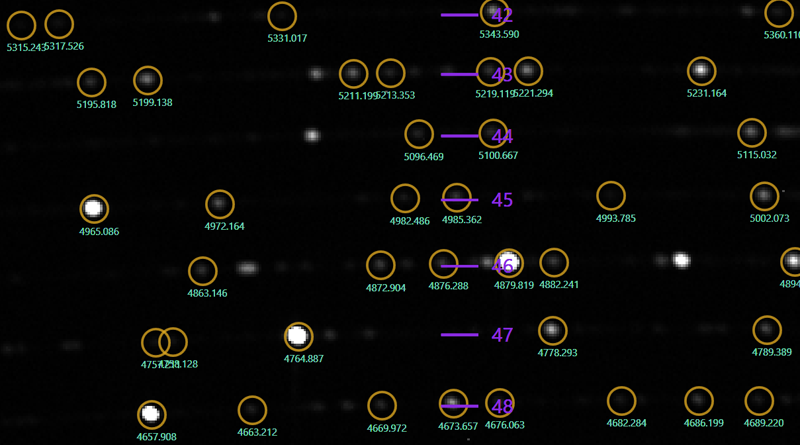 The circle show that Demetra find the line and the wavelength is write under the circle.
And the final windows of the process with all orders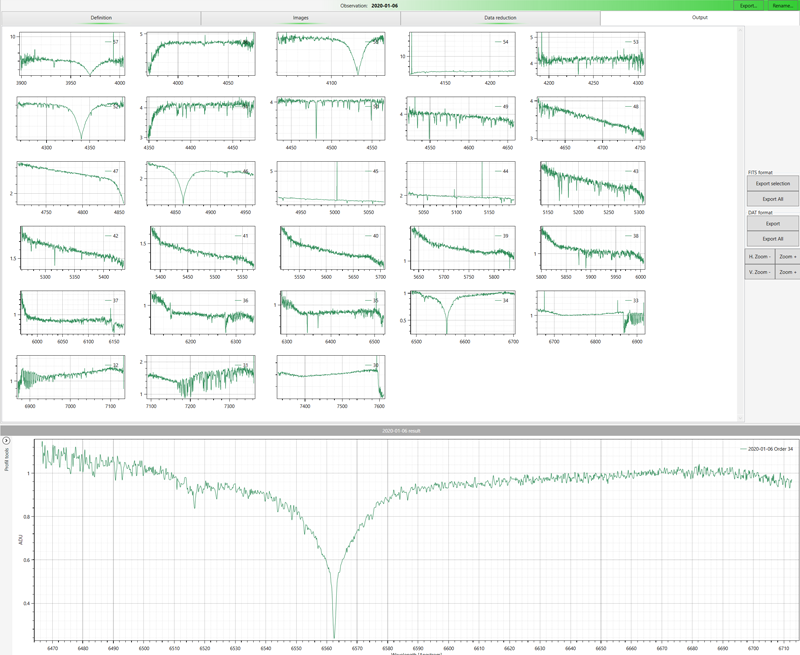 If you want to have this beta test version of Demetra eShel to try with your spectrographe, please send a message at : contact [AT] shelyak [DOT] com