Bonjour
CoMaC 2 (05:21:57.00 39:31:02.50) qui était classifiée comme candidate NP possible dans la base HASH et dans Simbad, vient de changer de statut suite au spectre que j'ai réalisé depuis la pointe bretonne lundi soir avec mon Alpy600 et mon Newton de 200 mm. L'objet est maintenant classé comme "True PN" dans la base HASH. Particularité : L'étoile centrale de cette NP (cspn) est très lumineuse et son continuum est visible sur le spectre qui montre également des raies en émission larges. En première analyse, Quentin Parker de l'université de Hong-Kong, indique que cette cspn serait une étoile Wolf-Rayet [WR].
----------------------------------------------------------------------------
CoMaC 2 (05: 21: 57.00 39: 31: 02.50), which was classified as a possible PN candidate in the HASH PN database and in Simbad, has just changed status following the spectrum that I made Monday night from Brittany with my Alpy600 and my Newton of 200 mm. The object is now categorized as "True PN" in the HASH PN database. Particularity: The central star of this PN (cspn) is very luminous and its continuum is visible on the spectrum which also shows broad emission lines. In first analysis, Quentin Parker of Hong-Kong University indicates that this cspn would be a Wolf-Rayet star [WR].
----------------------------------------------------------------------------
Amicalement
Pascal
CoMac 2, image PanSTARRS couleur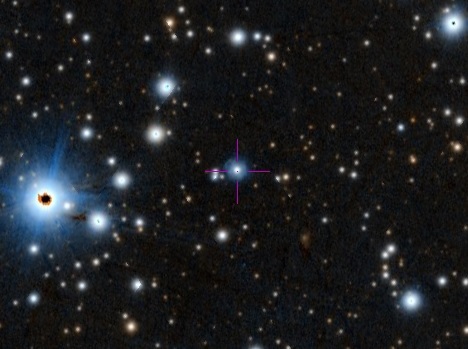 Fente sur cible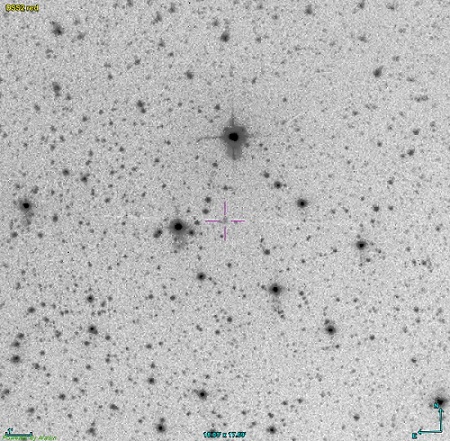 CoMaC 2, Spectre 2D brut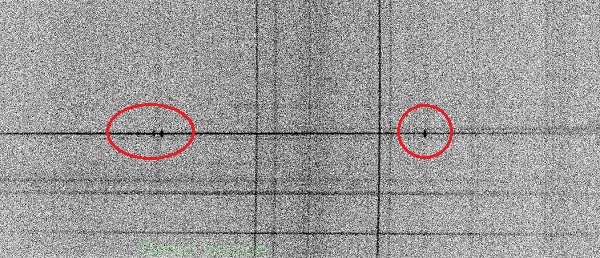 CoMaC 2, Spectre 1D