At Calern observatory (close to Nice in southern France) to confirm planetary nebulae with the PNST team : Pascal Le Dû, Bertrand Guégan, Pierre Dubreuil and me.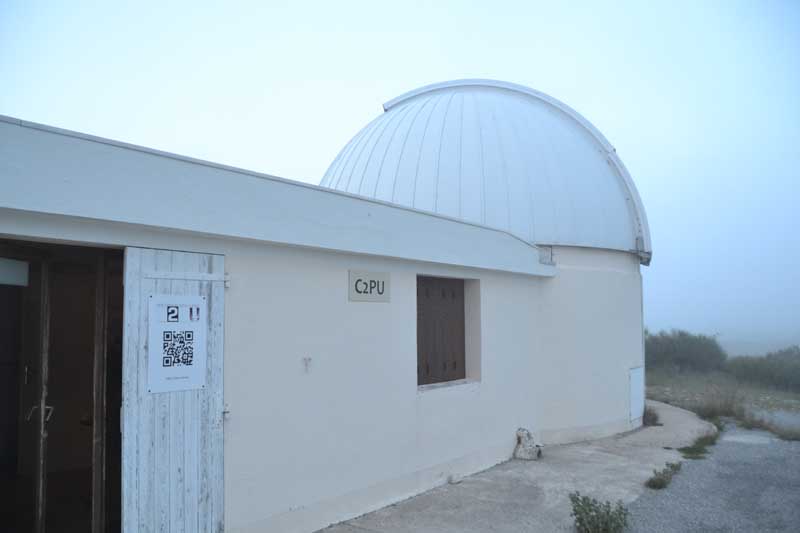 We have 7 nights to do some spectroscopy on PN candidates with a one meter telescope (104 cm in diameter).
We install a LISA spectrograph with a 50 µm slit. No autoguiding necessary for this great setup.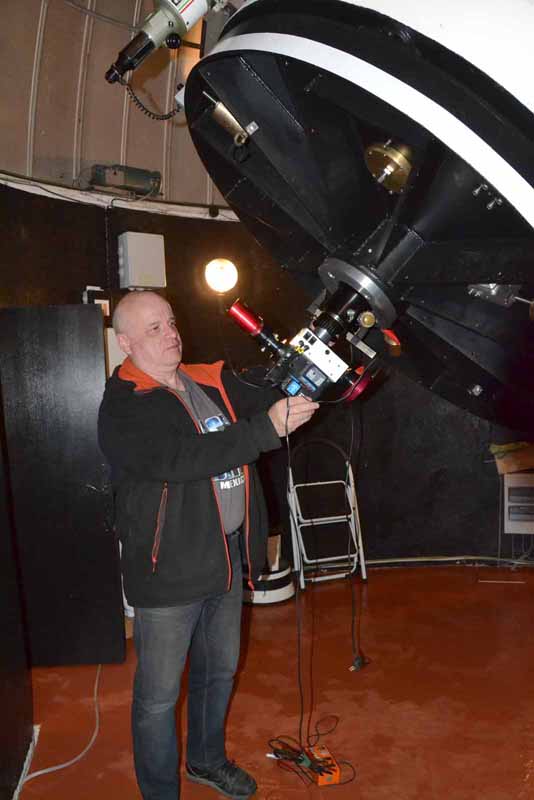 A view of the control room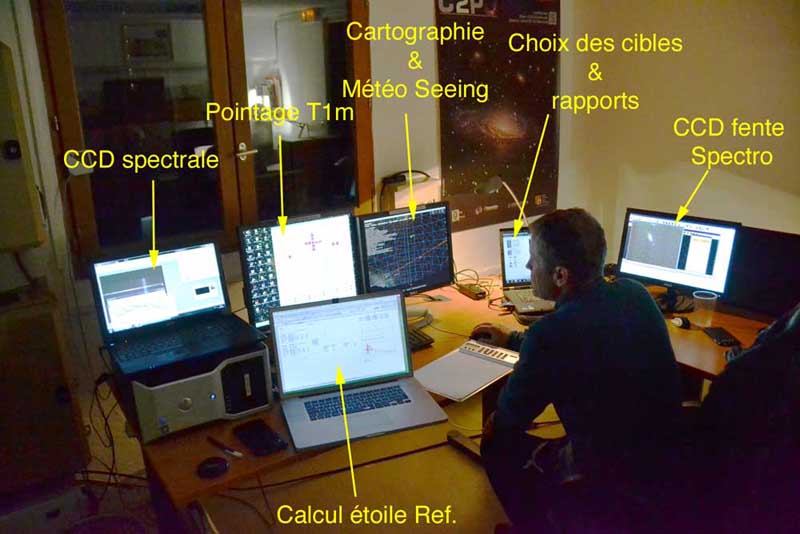 And our first confirmation of this campaign on a very weak target (we didn't see the target in the spectrograph slit)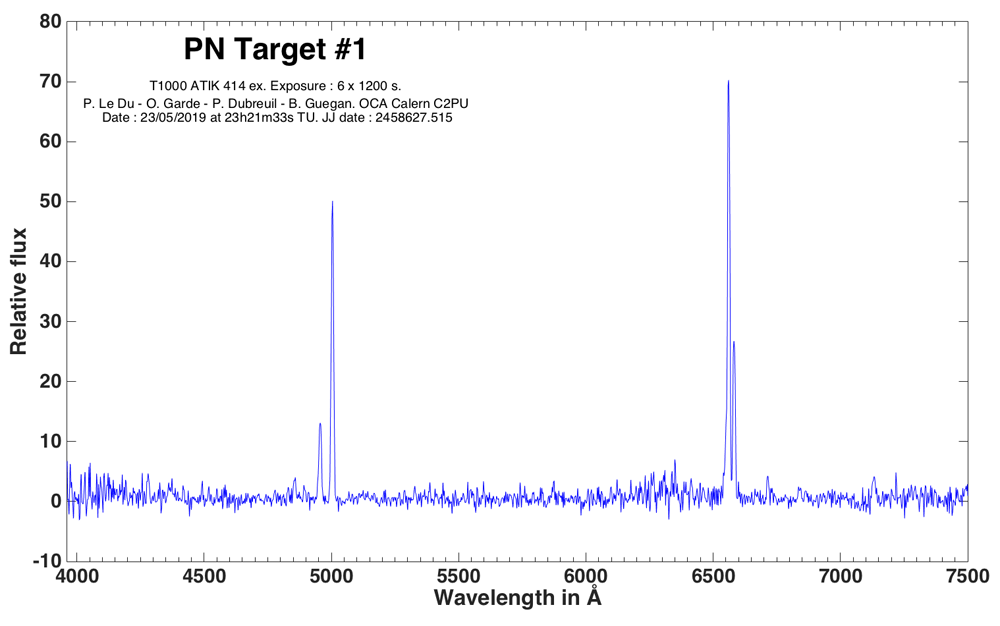 More information about planetary nebulae confirmation :
http://planetarynebulae.net