Good Morning.
Finally, after a few weeks, I have the equipment ready to start taking spectra of bright stars.

As I have disassembled the LX200 10 "until I finish with the construction of the observatory, I equipped an EQ6 with a 152/760 refractor adapting a Barlow Siebert Optics x3 ... and a Calibrex V2.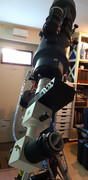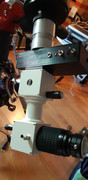 I would greatly appreciate your opinion about the suitability of this optical configuration for spectrography.
Kind regards