Not tonight but some days ago... During a star party which took place in Gran Sasso mountain I brought a lightweight portable setup consisting of a small refractor with a little 3 degree prism placed in front of the lens.
This was just a test that will let me know the results with such a tool. The diameter of prism is only 2 inch (you can see it on the Pentax 75)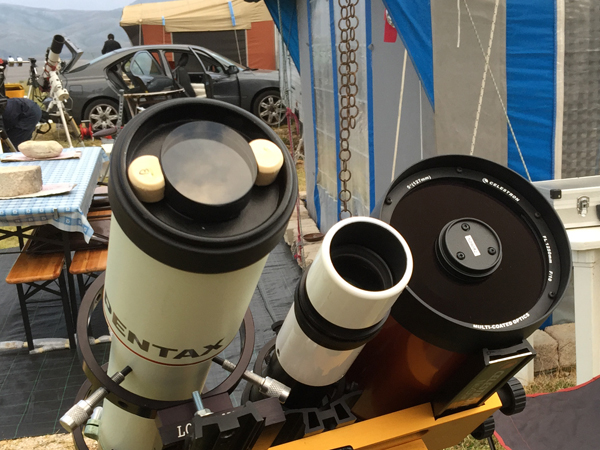 Working...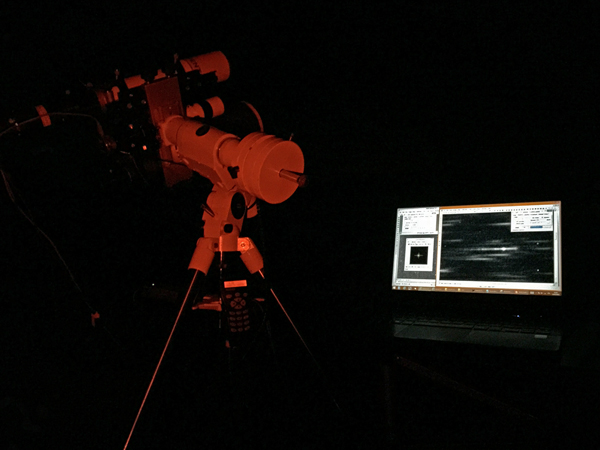 Some celestial objects observed on 17 july 2015 (from 21 to 23 UT):
Messier 57 Ring nebula, 120 sec exposure: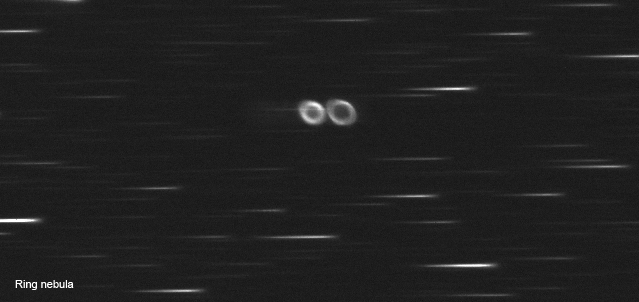 Wolf-Rayet 136, 30 sec exposure: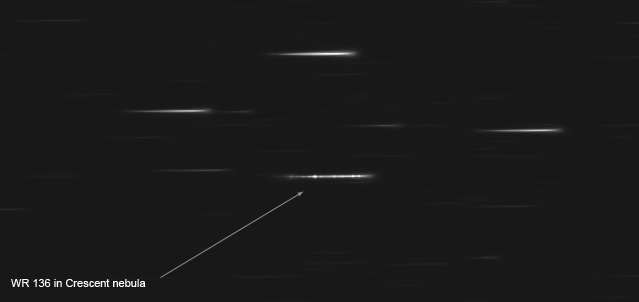 Nova Oph 2015, 20 mins exposure: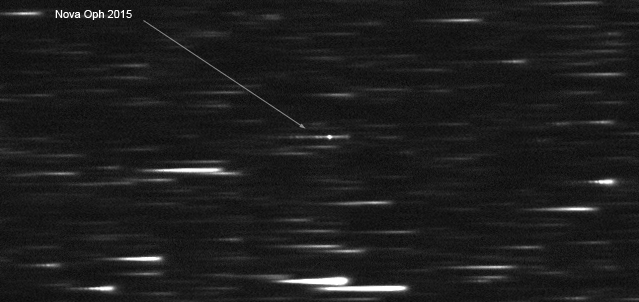 Nova Sgr 2015 #2, 20 mins exposure: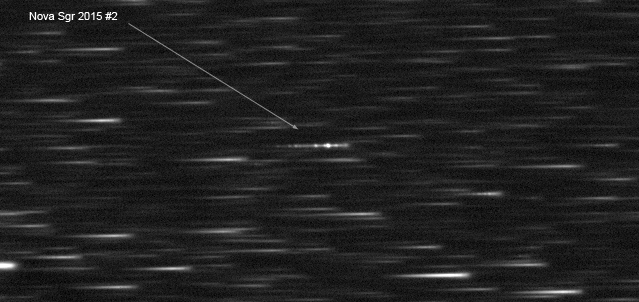 Just for fun! Perhaps useful for any surveys? Maybe with a larger prism diameter...
Paolo