Great spectra Woody, Umberto! I don't know about the small continuum discrepancy between your profiles. I hope other people observed the nova (in a full spectral range), so we can check.
Nice evolution in a few days. Brightness increased to mag V 11.06. Many Fe II lines have arisen in the profile around H-beta emission line: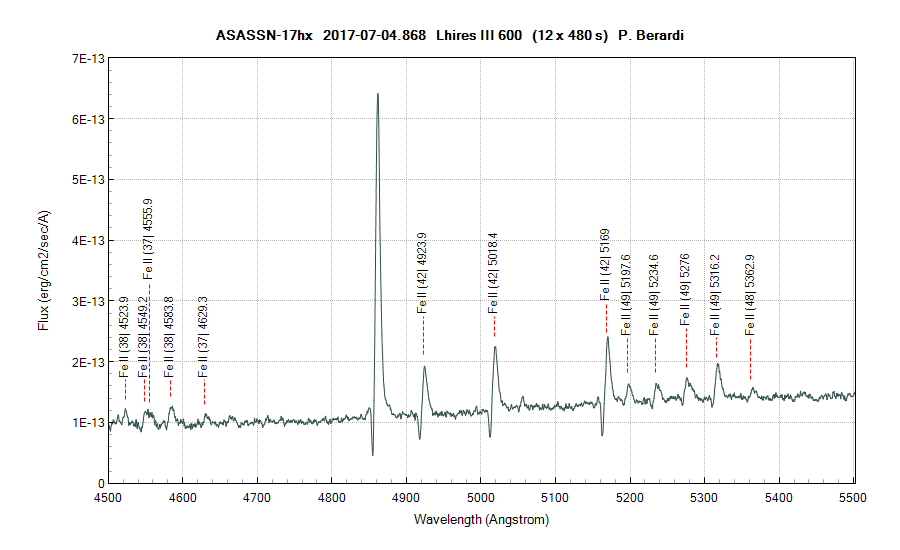 Source of line ident: Williams, 2012 (the link provided above by François and Woody)
H-beta velocity is around -400 Km/s, Fe II multiplet 42 velocity is around -380 Km/s (both measured on P-Cygni minimum).
Paolo