Hi all, yesterday I had the opportunity to observe the bright star HD 184061 in Aquila (Hipparcos catalog 96092), finding an H-alpha profile type often exhibited by Be stars (central emission on a photospheric large absorption).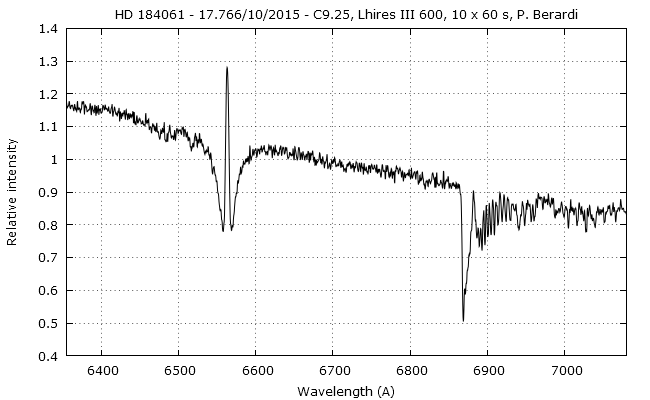 On Simbad the object type is 'Star', with spectral type A0 and no luminosity class reported. The Catalogue of Stellar Spectral Classifications (Skiff, 2009-2014) reports only one entry with spectral type B9.5IV-V and no note about an emission line status. The star seems not included in BeSS stars list.
Firstly, I would like to ask a confirmation of its peculiarity or not. Eventually, could anybody take a new spectrum? Just to exclude a mistake in my observation.
If real, might it be classified as Be Star, taking into account the star properties?
The star field: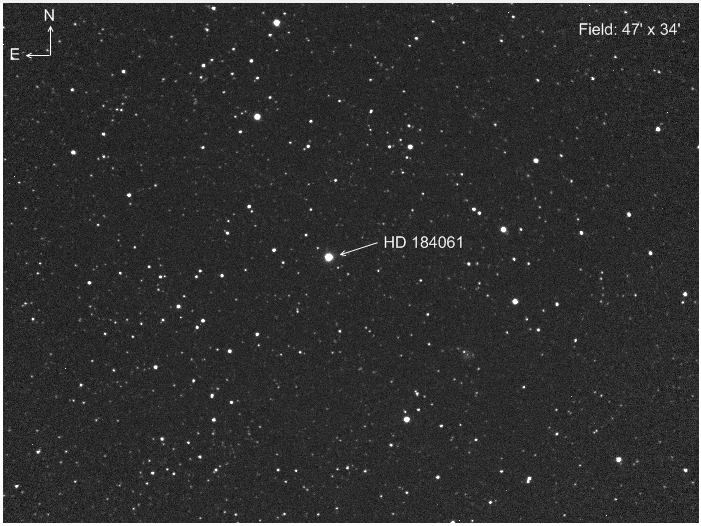 Paolo