Hello,
Here is a synthesic overview of Ha's behaviour since last August 15th.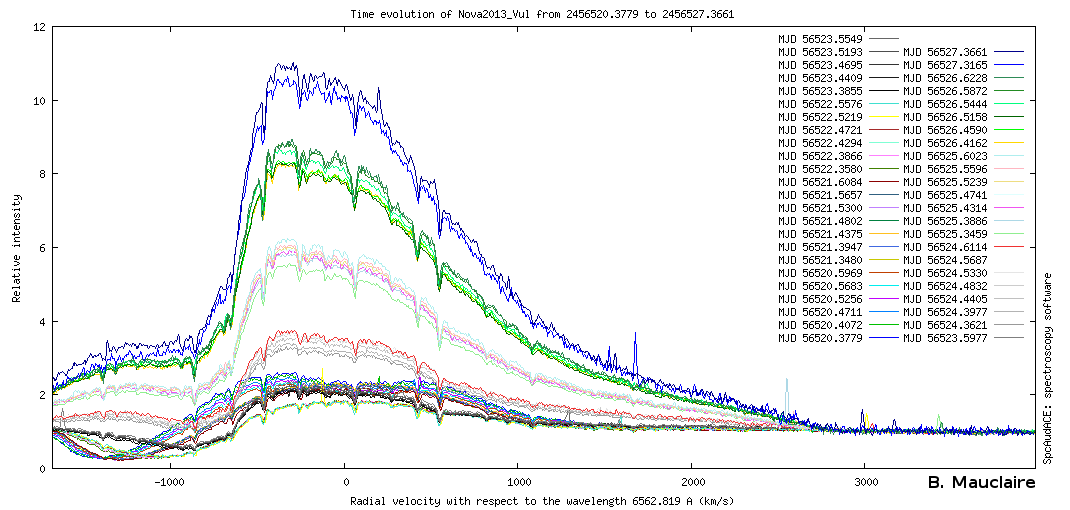 It corresponds to 51 hours observations where only one spectrum (600s exposure) per hour were selected for this graph.
We then have a movie of nova's life during 7h every day.
If some observers living in USA could do such runs, it would be great for Science!
Cheers,
Benji